Please do not reply to this post.
30 Jun 2023 Opening of AGM Site

19 Jul 2023 17:30-18:30hrs (AEST) ANTS National Committee Zoom Online Meeting (details below)
21 Jul 2023 24:00hrs AGM Online Closed
ANTS has members across Australia so for ease of access the conduct of the 2023 AGM will be by online methods. Our AGM will be conducted over a three-week period. The ANTS National Committee will conduct a "Zoom" meeting open to all members. During this meeting Committee members will present their reports and answer questions. Members are encouraged to review reports available via the AGM web page, ask questions on notice and record their acceptance of the reports. During the Committee Zoom meeting Members will be able to ask questions.
During the online period members will be asked to ratify our financial and other reports, vote on matters raised as necessary, and ask questions on notice. Interested members can complete the online official nomination form for possible nomination to the National Committee.
The AGM will conclude with the National Committee providing an online report summarising the outcomes of the AGM.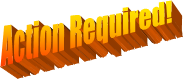 Login to the ANTS Website: https://www.ants.org.au


Scroll down and review President's Report, Treasurer's Report, NNEC 2023 Report, and e-Bulletin Report.

Scroll down and complete the ANTS 47th AGM Ratification, Questions on Notice and New Business Register
Scroll down and complete the ANTS National Committee Nomination Form


Attend the Zoom AGM
Can't access the ANTS site? Go to https://www.ants.org.au/getpassword You can retrieve your username or password by following the instructions. Any problems email office@ants.org.au It is important to log in and update your profile.
The ANTS National Committee thank all members for their support and looks forward to hearing members' comments and contributions to the Society.