Please we need your input.
The AGM will conclude 23:59hrs 22 Sep 2021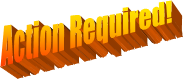 Forgotten your username or password? The link will allow you to search by username (generally this will be firstname.lastname - note the dot) or search by email address (this is your registered email address, ie it is the one you receive forum posts). You will need access to your registered email address to reset your password. If you have difficulty logging in please email Stuart Taylor for assistance at office@ants.org.au
The ANTS National Executive thank all members for their support and looks forward to hearing members' comments and contributions to the Society.