ANTS 45th National Annual General Meeting
Conducted as an Online Event During The Period 8-22 Sep 2021
17:15hrs 8 Sep 2021 Opening of AGM via a Zoom Online Meeting (details below)
23:59hrs 22 Sep 2021 AGM Closed
ANTS has members across Australia so for ease of access the conduct of the 2021 AGM will be by online methods. Our AGM will be conducted over a two-week period commencing with a "Zoom" based meeting to be held 17:15hrs 8 Sep 2021 (AEST). During the meeting an ANTS report will be presented with members having an opportunity to ask questions. This will be followed by a two-week online period where members will be asked to complete online committee nomination forms, ratify our financial and other reports, vote on matters raised as necessary, and ask questions on notice. The AGM will conclude with the National Committee providing an online report summarising the outcomes of the AGM.
Topic: ANTS 45th AGM 8 Sep Time: Sep 8, 2021 05:15 PM Canberra, Melbourne, Sydney
Join Zoom Meeting

If the above link does not work enter the address directly into your browser the following:

https://uws.zoom.us

Meeting ID: 846 9325 0460

Password: 196962

Join by SIP/H.323:

or 103.122.166.55 (Australia)
Meeting ID: 846 9325 0460
Password: 196962

Join by Skype for Business
Find out more about Zoom Meetings https://zoom.us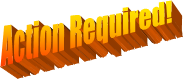 Forgotten your username or password? The link will allow you to search by username (generally this will be firstname.lastname - note the dot) or search by email address (this is your registered email address, ie it is the one you receive forum posts). You will need access to your registered email address to reset your password. If you have difficulty logging in please email Stuart Taylor for assistance at office@ants.org.au
The ANTS National Executive thank all members for their support and looks forward to hearing members' comments and contributions to the Society.