ANTS 40th National Annual General Meeting
4 April 2016 Brisbane Queensland
Dear ANTS members,
This is formal notification of the upcoming ANTS 40th AGM 2016 which will be held during at the NETNEP 2016 Conference, Brisbane Convention & Exhibition Centre, 4th April commencing at 11.45 am. AGM Agenda and details are given below. Click to go to the NETNEP Conference website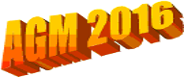 To assist with the conduct of the AGM we will be using our web site to manage key AGM preparations and documents which can be accessed via this link: http://www.ants.org.au/ants/course/view.php?id=45
Between now and the AGM we ask our members to log onto our website and complete the following documents online:ANTS RSVP, Apology and Attendance Register
ANTS 40th AGM Proxy Register
ANTS Nomination for National Executive and/or State Committees
ANTS 40th AGM Questions on notice/New Business Register
If you have difficulty logging in please email Stuart Taylor for assistance at office@ants.org.au
As the AGM nears we will send another email/post calling on members to complete an online Pre-AGM poll to approve Minutes of the previous AGM, and approve our 2015 Annual Financial Statement. Both of these documents will be upload ASAP. The poll will also allow questions on notice to be raised. The poll should be completed whether or not you can physically attend the AGM. The ANTS National Executive thanks all members for their support and looks forward to hearing members' comments and contributions to the Society.
Dr Christine Taylor, National Treasurer, ANTS
---
The ANTS National Executive has decide our next National Nurse Educator Conference will be held in collaboration with the NETNEP 2016 - 6th International Nurse Education Conference to be held in Brisbane 3-6 April 2016.
---
Can't access the ANTS site? Go to http://www.ants.org.au/getpassword You can retrieve your username or password by following the instructions. Any problems email office@ants.org.au It is important to log in and update your profile.
---