ANTS 44th National Annual General Meeting
Conducted as an Online Event
25 June 2020 0800hrs Opening of Annual General Meeting
12 Jul 2020 2400hrs Closing of meeting
ANTS has Members across Australia and because of the restrictions due to COVID19 the conduct of the 2020 AGM will be reduced in scope. The principal tool will be the use of a Questionnaire with members being asked to record questions on notice; approve key documents and committee reports and nominate for Committee appointments. Members are encouraged to ask questions of the committee by posing appropriate questions as they fill out the Questionnaire.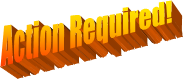 Review the President's Report and Treasurers Report

Complete the ANTS 44th AGM Ratification, Questions on Notice and New Business Register
Complete the ANTS National and State Committees Nomination Register

If you have difficulty logging in please email Stuart Taylor for assistance at office@ants.org.au
ANTS is a voluntary organsation dependant on the willingness of members to contribute to the Society. In particular we ask members to consider serving on our committees.