Dear ANTS Members,
Our 42nd National Annual General Meeting is fast approaching. We are calling on all members to log into our website and record your views. Please see details below:
ANTS 42nd National Annual General Meeting
Conducted during the National Nurse Education Conference 2018
at the Crown Promenade Melbourne
2 May 2018 Melbourne VIC
12:10 Annual General Meeting
12:50 Close
To assist with the conduct of the AGM we will be using our website to manage key AGM preparations and documents which can be accessed by logging into our website http://www.ants.org.au/ants/course/view.php?id=50 and completing the following documents online: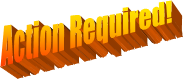 The above documents should be completed whether you will be physically attending the AGM or not. You are asked specifically to review our Annual Financial Statement (attached) and approve it via the documents above and ask any questions you may have.
Can't access the ANTS site? Go to http://www.ants.org.au/getpassword You can retrieve your username or password by following the instructions. Any problems email office@ants.org.au This is also a great time to log in and update your profile.
The ANTS National Executive thank all members for their support and looks forward to hearing members' comments and contributions to the Society.
Dr Christine Taylor
National Treasurer, ANTS